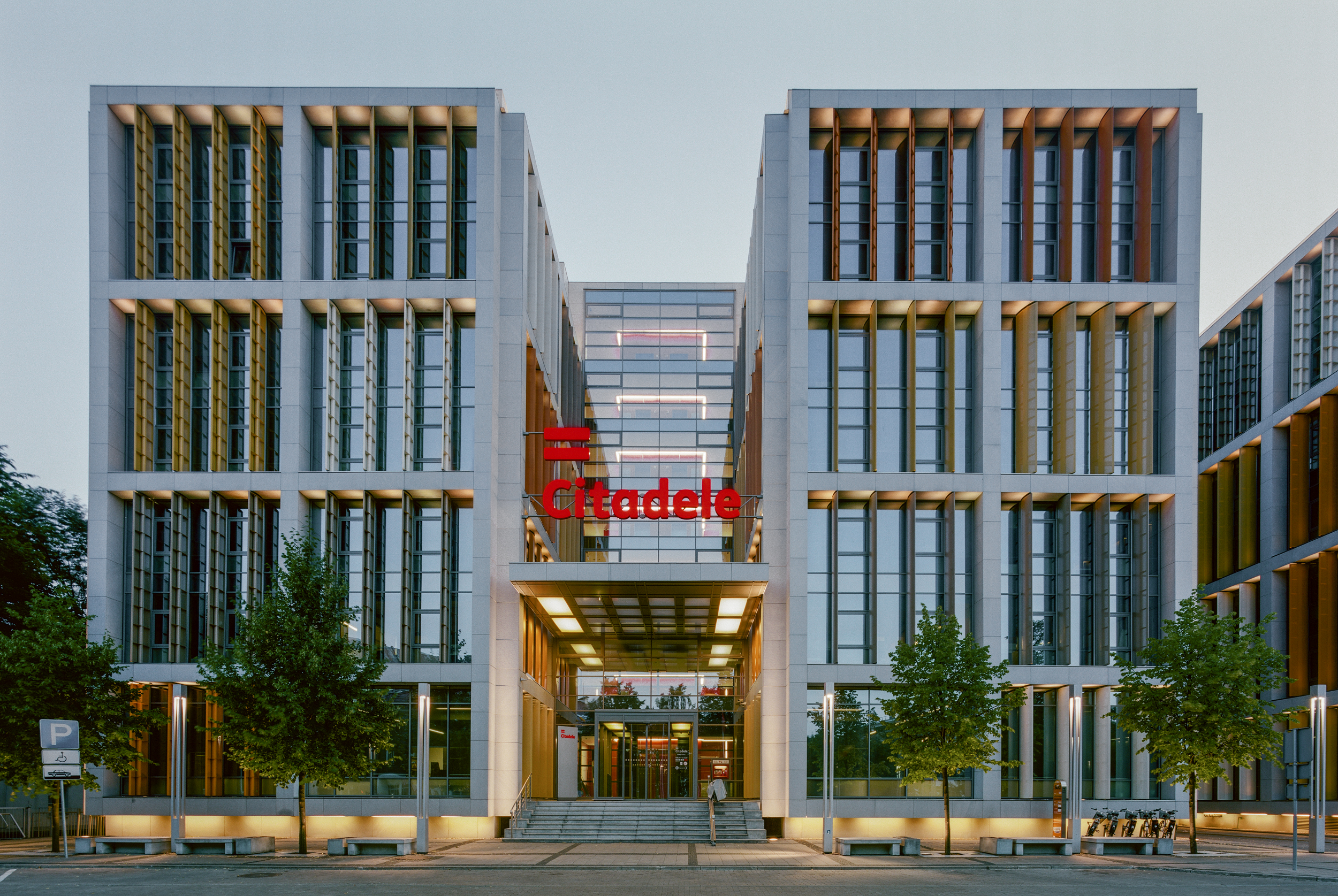 Riplewood and bank Citadele uniting
In 2014 an agreement was signed about the sale of 75 % of "Citadele banka" shares to "Ripplewood Advisors" LLC (USA). The bank is one of the largest banks in Latvia based on quantitative indices and the transaction serves as an indicator of investors' attitude toward the country in general, which was especially important during the period after the crisis.
"BKC" was entrusted under the project to communicate the image of the bank and organize a PR campaign of its products, along with the implementation of measures related to the introduction of the euro to emphasize the bank's competence and its increasingly important role in the economy of Latvia.
Citadele bank Campaign "If You Are, You Can!"
Bank "Citadele" supports the Latvian Paralympic Committee since 2012, since the launch of the "If You Are, You Can!" movement. In 2016 as a part of a larger charity campaign, the population was encouraged to donate in support of participation of these Latvian sportsmen in Summer Paralympic Games in Rio de Janeiro.
Anyone, who supported these ideas and was ready to demonstrate his conviction in his own abilities by his actions could become a part of the movement.
We are happy that we could help our client by developing the idea of the campaign, providing PR support for various campaign activities, and organizing several important events as part of the campaign.
"Citadele Index" research
Since 2004 bank "Citadele" in collaboration with the research centre "SKDS" performs a quarterly survey of Latvian entrepreneurs to find out their opinions and moods with regard to significant processes taking place in Latvia.
We are happy to participate in the promotion of this study and development of the brand with the support of PR since 2016. We organise various unconventional press events under the project in unorthodox locations, with interesting participants, create digital invitations to media and ensure their presence at events, as well as participation of our representatives in various interviews and discussion programs.
Since our participation in the promotion of the study it has become better recognizable and together with the client we are planning its further development and improvement to make it topical for the population too, not only for economists, the government and a certain group of media as it is now.
KP6
For the second year in a row bank "Citadele" and the agency together organize meetings of the young basketball players with the most prominent Latvian basketball star – Kristaps Porzingis (Kristaps Porziņģis) or KP6.
The agency helps to gather information about schools with the best basketball teams in the regions of Latvia, who are then offered an opportunity to meet the most prominent Latvian basketball player at the moment.
In addition to technical support and publicity, the agency helps to ensure positive and sporting ambiance through the day. The sparkle in the eyes of children and the great atmosphere in the hall gives one the greatest pleasure.